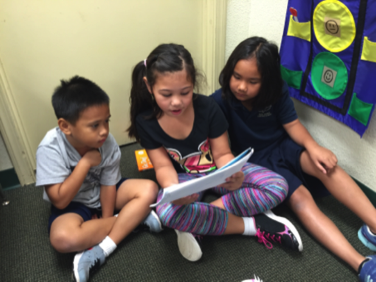 HOURS OF OPERATION
Unless announced or noted otherwise in the weekly newsletter or school calendars, BAC is in operation all days that school is in session for students. There is NO aftercare on the last day of school for students as it is a half day.
Before Care (All Students)
Daily (Monday - Friday)
6:45 a.m. to 7:45 a.m.
Preschool After Care (PreK & Jr.K)
Monday, Tuesday, Thursday, Friday
2:30 p.m. to 4:30 p.m.
Upper Grades After Care
Monday, Tuesday, Thursday, Friday
2:30 p.m. to 5:30 p.m.
Wednesday
1:30 p.m. to 5:30 p.m.
BEFORE/AFTER CARE (BAC) REGISTRATION
A BAC registration form needs to be completed in order to enroll your child in the BAC Program. This program is designed primarily for students in Preschool to Sixth Grade who will be attending on an annual basis. In circumstances concerning the need to enroll a seventh or eighth grade student, parents need to speak with and get approval from the principal before submitting a registration form. Students in the BAC program are expected to follow the Code of Conduct/Dress Code as required during the normal school day. Spaces are limited and students who use services every month throughout the year and prepay each month have priority.
Please see the Parent & Student Handbook or call the school office for more information.