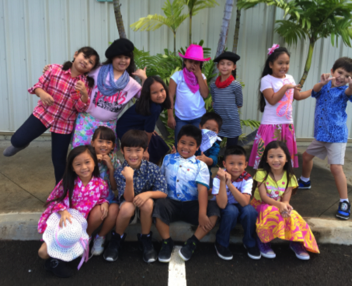 We appreciate your interest in volunteering at Pearl Harbor Christian Academy. We value your assistance and realize the significant role our volunteers perform in the successful operation of PHCA.
For the best interest and safety of all our students, we ask all volunteers who will be assisting throughout the year to abide by the following:
Complete and submit our Volunteer/Chaperone Form & Volunteer Statement of Faith. This form needs to be resubmitted each year.
We ask for date of birth & SSN# so that a criminal background check can be processed
Provide medical proof TB Clearance (Only needed for first year submitting form as long as a new form is completed each year)
We request modest dress when you are volunteering. When volunteering for the classroom or school presentation, please follow student dress code standards as stated in the handbook. Please refrain from wearing spaghetti straps, halter tops, midriffs, short shorts, low rise pants that expose undergarment/bottom, etc. If you would like to wear one of our PHCA Polo or T-shirts, they are available for purchase, however they are not required.
There is no smoking on school grounds or while volunteering for school events on or off of school property.
Children who are not PHCA students may not accompany you while volunteering to supervise PHCA students
Cell phones should not be used while supervising students and should be off or on silent while in the classroom.
Please read and follow the guidelines listed under "Volunteers" in the handbook.
Thank you for your cooperation and helping us ensure our students and parents that our volunteers have been informed and carefully screened.
PHCA Volunteer Checklist and Guidelines